Hi everybody! 🙂
We're keeping quite busy over here in Anatomik/CFV-land and it's all because of our awesome clients. 🙂 We want to thank you all for your interest.
Be sure to check CustomFetishVideos.com every Thursday for a new video! Last week was Cali Carter as a sexy nurse taking care of you as the patient. You might wonder if she's purposefully trying to share her cleavage with you up close and personal 😉
I know you're just dying to see the lovely talent we have coming in, so check them out below and contact us with any questions and inquiries. Don't miss out though – time slots for March are already filling up fast!
Best,
Violet Anatomik
Upcoming Models
Here are the featured models for March. Get in on a custom video with one of these hot ladies!
Felicity Feline

She's a beautiful, blue-eyed brunette with unique, down to earth sex appeal and a playful personality. Covered in nicely done tattoos, she can easily play the alt-vixen type but she has an incredibly feminine, soft side too and she's a great actor. She's also an amazing swimmer and is fantastic with underwater scenes. If you love girls with a Long Island accent, she is your It Girl! Felicity does up to boy/girl.

Kendra James

Kendra is coming back into town! She is a client favorite and for good reason. Her fiery-red locks, sharp features and a sexy waist to hip ratio that many girls would kill for, makes her perfect for cosplay and super heroine fetishes. She is definitely a fetish super star with a lot of experience and can take on any role with ease. Kendra does up to girl/girl.

Lyra Law

She's a gorgeous California girl with a tomboy side though you'd never guess it with her bombshell looks! A talented aerialist, Lyra is aptly named for abilities on the circus Lyra. She's also an incredibly talented dominatrix which adds to her versatility. She has high energy and a fantastic, engaging personality. She's incredibly versatile and very open minded. Lyra does up to boy/girl.

Shiri Alwood

She's everyone's favorite, young, ginger, T-Girl pornstar right now. We get to work with her for the first time and have heard she is an awesome performer! She loves anime and cosplay and has an insatiable sexual appetite. Shiri works with male, female and trans performers.
New Releases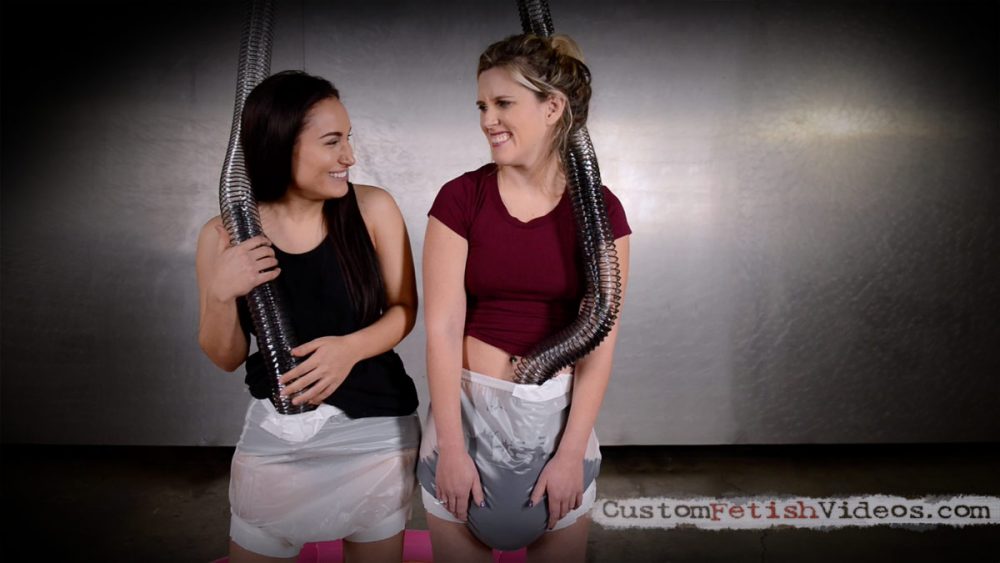 Tomorrow 2/22, we will be releasing the Fill Ya Pants game for our WAM friends. Sasha vs Gabi answer trivia questions. The catch is that when 3 wrong answers are given, the tube that is connected to their pants is filled with gunge.